Georgia's Story
Umii was inspired by the founder's own experience of loneliness and isolation at university.
I graduated from university in 2019 and if truth be told, I didn't have the best experience. I didn't click with my flatmates and being a joint honours student, meant I saw different people every day – making it difficult to grow close to anyone.
Struggling to meet people and make lasting friendships, I felt isolated and lonely. Not only was it a massive knock on my confidence, but it really took its toll on my mental health. So much so I nearly dropped out of university!
A big part of how I felt was because there wasn't an easy way for me to meet people outside of my accommodation and course. We do everything on our phones now; we order taxis, find relationships, even manage our bank accounts all without ever actually speaking to someone. So imagine walking up to someone in the Union to have a conversation… Not only do you need nerves of steel, it just doesn't work like that.
After university, I spoke to other students and graduates and realised my experience wasn't unique. Loads of people felt like I did. In fact, after delving deeper I learned almost half of UK students (46%) admit to having feelings of loneliness during their time at university, and 37% consider dropping out.
So in comes Umii, a socially acceptable alternative to help students introduce themselves to others at Uni. Whether you're a new student wanting to connect with people ahead of term time or just looking to expand your circle, Umii connects students based on their course, societies and interests.
My uni experience is what made me so passionate about solving student loneliness. We all know that university is much more than the academic side – I don't want anyone to have the same experience that I did. I want Umii to act as a preventative measure to isolation and loneliness, by giving students a place for lasting peer to peer relationships to be built.
Georgia Wheadon
Founder of Umii
Activate Umii at your university
Supporting students and applicants so no one feels lonely or isolated.
Meet the rest of the team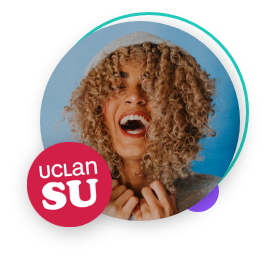 "This is a really fantastic resource. Supporting student friendships and creating a sense of belonging plays a big role in our 2021-24 Union strategy. This guide has helped how we approach tackling student loneliness and we're already seeing some really positive results across campus - thank you!"
Alex Bone Director of Communication
UCLan SU